Cesar, a premium dogs' food brand from Mars Group, wanted an integrated campaign for North-America and UK to stand out on Holiday Season with a very limited budget. Our solution wasn't an advertising campaign. Actually it had nothing to do with dogs' food. Instead, we came up a very special fashion collection.
A limited edition of matching holiday sweaters for dogs and owners, so that they could share more this season. The designs were deliberately christmassy and full of highly-shareable human/dog friendly motifs.
We sent some of these to famous dog owners, who kicked off the buzz in Social. A range of social assets displayed the collection to dog owners in Social. In only two weeks, Cesar's jumpers hijacked the festive conversation, driving attention around their products and, most importantly, helping people share more with their dogs.
Agency: AMV BBDO
Role: CD / AD Freelance
Team: Alex Grieve + Adrian Rossi + Mike&Rob + Ferran López + Enric Soldevila
Users could apply to get their pair of sweaters in the Matchy-Matchy digital platform. On December 15th, a draw picked the lucky winners. The most impatient ones could download a knitting pattern to knited them by themselves.
Once they clicked on their favourite design, users could see some details of the sweaters. Each design was inspired by dogs insights. For instance, we could see an infinite line of dogs sniffing each others butt. A dog stealing a wooden arm from a Snowman.Or a dog chasing a cat on top of a Christmas tree.
We created a full range of social assets to create awareness and drive people to get their pair of sweaters into the Matchy-Matchy platform.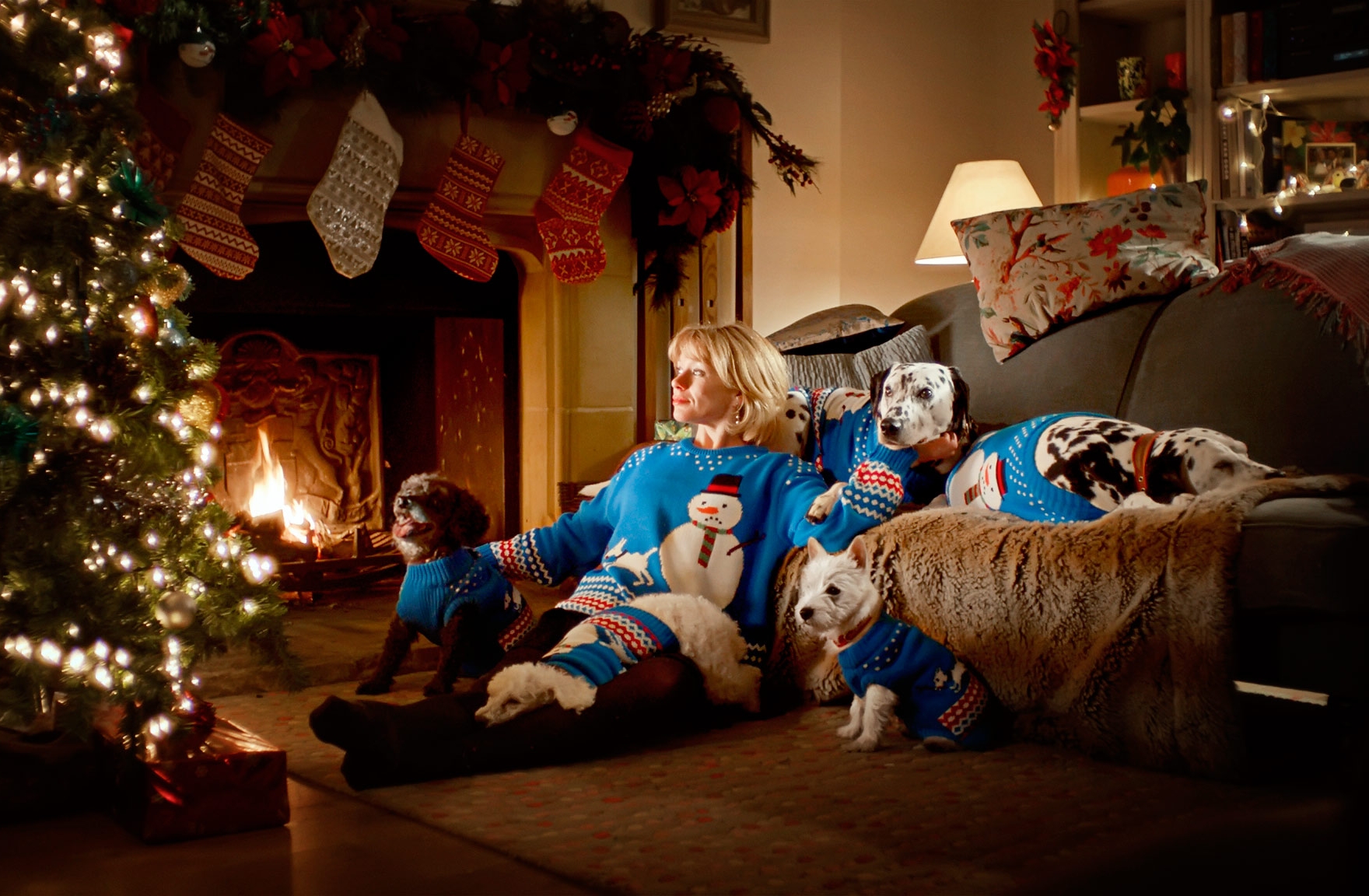 We also seeded the sweaters on different social channels using well known influencers and their dogs. Like Ice T, Devon Still and Mark Ballas among many others that gave organic PR and reposts from users.